By Ferdinand Patinio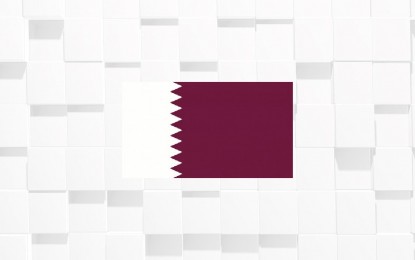 MANILA (Philippines News Agency)– Filipino workers are among those included in the inoculation of free coronavirus disease 2019 (Covid-19) vaccines in Qatar, a Philippine Overseas Labor Office (POLO) official in the host country reported on Monday. 
"The general population of Qatar, including migrant workers, will be given free vaccines," Labor Attaché David Des Dicang said in a virtual forum.
Dicang said Qatar Prime Minister and concurrent Minister of Interior Sheikh Khalid bin Khalifa bin Abdulaziz Al Thani directed the health sector to provide the vaccine to everyone based on the country's health standards.
The vaccine developed by Pfizer and BioNTech will be first administered to elderly people, those with chronic diseases, and front-line health workers.
The people of Qatar will get the vaccines starting in January 2021.
Dicang added that the Covid-19 vaccination is not required as the public would be given the option not to receive the vaccine once the government starts to administer it.
There are 240,000 OFWs in Qatar, more than 90,000 of whom are household service workers (HSWs).
Aside from HSWS, Filipino engineers, nurses, accountants, architects, teachers, laborers, service workers, and ground stewards work in the country.
Meanwhile, Labor Secretary Silvestre Bello III lauded the effort of the Qatar government in fighting Covid-19.
"This is an important step on the road to containing the pandemic and returning (the) life of our overseas Filipino workers in Qatar, to normal," Bello said in a statement. (PNA)