By Joyce Ann L. Rocamora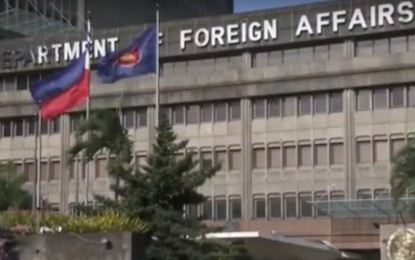 MANILA (Philippines News Agency) – The Department of Foreign Affairs (DFA) on Wednesday advised all Filipino and foreign travelers to defer their planned trips to the Philippines for a later date.
The travel advisory came in the wake of a Malacañang announcement extending until January 15, 2021 the temporary entry ban on flights coming from the United Kingdom and 19 other countries amid the incidence of the new coronavirus strain.
"The DFA has strongly advised foreign nationals and Filipino citizens intending to come to the Philippines to reconsider their travel plans for a later date," it said.
From December 30, 2020 to January 15, 2021, all foreign nationals from the following areas below, regardless of previous Philippine visas and exemptions granted, will not be permitted to enter the country:
– Australia
– Canada
– Denmark
– France
– Germany
– Hong Kong SAR
– Iceland
– Ireland
– Israel
– Italy
– Japan
– Lebanon
– The Netherlands
– Singapore
– Switzerland
– Sweden
– South Korea
– South Africa
– Spain
– The United Kingdom
Those banned from entry include those who will be flying from or have been to the abovementioned areas within 14 days of arrival in the Philippines.
Filipino citizens who come from these areas, meanwhile, can still enter the Philippines but will be required to complete strictly the 14-day quarantine requirement at a government facility even if RT-PCR tests show negative results.
"The DFA encourages those intending to travel to the Philippines to check with the nearest Philippine Embassy or consulate and regularly consult the website and social media sites of the Philippine Bureau of Immigration for the latest information," the DFA said. (PNA)