PRRD won't allow ABS-CBN to operate even if it gets new franchise
By Jelly Musico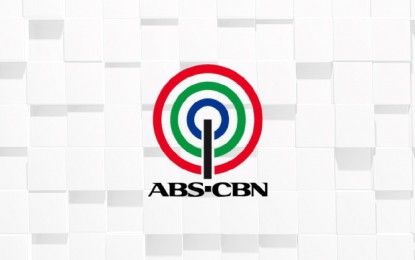 MANILA (Philippines News Agency) – President Rodrigo Duterte on Monday said he will not allow the National Telecommunications Commission (NTC) to grant ABS-CBN permit to operate even if the broadcast giant gets fresh franchise from Congress.
"Congress is planning to restore the franchise of the Lopezes. Wala akong problema doon kung i-restore ninyo (I don't have a problem if Congress restores it), But if you say that if they can operate, kung may ano na sila (if they already have a franchise) no. I will not allow them. I will not allow the NTC to grant them the permit to operate," Duterte said in his televised talk to the people.
Duterte said ABS-CBN should settle first their unpaid taxes.
"Unless and until mabayaran ang taxes (are paid), I will ignore your franchise. I will not give them the license to operate. Kalokohan 'yan. Parang binigyan mo sila ng (That's nonsense. It's like giving them a) prize for committing criminal acts," he said.
On Jan. 5, Deputy Speaker Vilma Santos-Recto filed House Bill No. 8298 seeking to renew for another 25 years ABS-CBN's legislative franchise.
To recall, Congress was unable to renew the network's congressional franchise before its expiration date on May 4, 2020.
ABS-CBN, upon the directive of the NTC's shutdown order, ceased its broadcast operations on May 5, 2020.
The previous House hearings have exhaustively discussed the network's franchise issues, including the citizenship of ABS-CBN chair emeritus Gabby Lopez; the possible violation of the constitutional limits on foreign ownership; reported labor and tax violations; and other violations of the terms of its legislative franchise.
The NTC on June 30, 2020 also issued two cease and desist orders, directing ABS-CBN to halt the operation of its digital television transmission using Amcara Broadcasting Corp.'s Channel 43 and the direct-to-home satellite transmission of its cable firm, Sky Cable Corp. (PNA)