By Joyce Ann L. Rocamora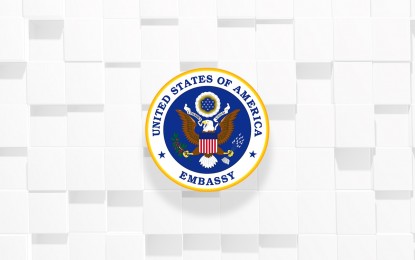 MANILA (Philippines News Agency)– The United States government advised its citizens on Wednesday to avoid all travel to the Philippines due to the "very high level of Covid-19".
"Do not travel to the Philippines due to Coivd-19. Additionally, exercise increased caution due to crime, terrorism, civil unrest, and kidnapping," the State Department said in a travel advisory dated April 20.
The US Centers for Disease Control and Prevention (CDC) raised to Level 4 its Covid-19 notice for the Philippines, the highest in its Covid-19 warnings.
"Because of the current situation in the Philippines even fully vaccinated travelers may be at risk for getting and spreading Covid-19 variants and should avoid all travel to the Philippines," the CDC said on its website.
"If you must travel to the Philippines, get fully vaccinated before travel. All travelers should wear a mask, stay 6 feet from others, avoid crowds, and wash their hands," it advised.
The State Department earlier said it would update its travel advisories to reflect the CDC's science-based health notices, which will result in a significant increase in the number of countries at "Level 4: Do Not Travel" to approximately 80 percent of countries worldwide.
"This does not imply a reassessment of the current health situation in a given country, but rather reflects an adjustment in the State Department's Travel Advisory system to rely more on CDC's existing epidemiological assessments," it said.
Latest Covid-19 data as of April 20 show that there are a total of 7,379 new infections, bringing the country's active cases to 127,006.
New recoveries of 21,664 were recorded and 93 new deaths. The total number of casualties is now at 16,141. (PNA)