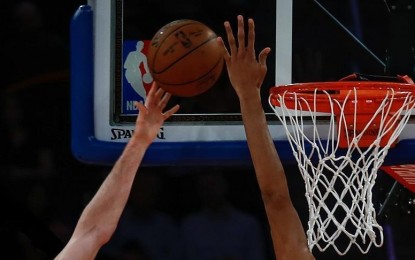 ANKARA (Anadolu/PNA)– The Phoenix Suns sealed a 104-103 win over the Los Angeles Clippers thanks to Deandre Ayton's winning dunk on late Tuesday.
Ayton's game-winning tip-in through Jae Crowder's pass with 0.7 seconds remaining gave the Suns a 2-0 series lead at the Western Conference finals.
Cameron Payne scored a career-high 29 points, Ayton posted a double-double with 24 points and 14 rebounds as Devin Booker added 20 points for the Suns.
Paul George led the Clippers with 26 points but missed his two crucial free throws with 8.2 seconds remaining. Reggie Jackson added 19 points.
The series moves to Los Angeles for Game 3 on Thursday. (Anadolu)