By Ruth Abbey Gita-Carlos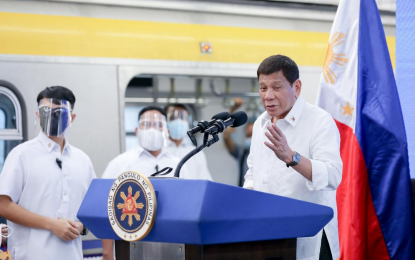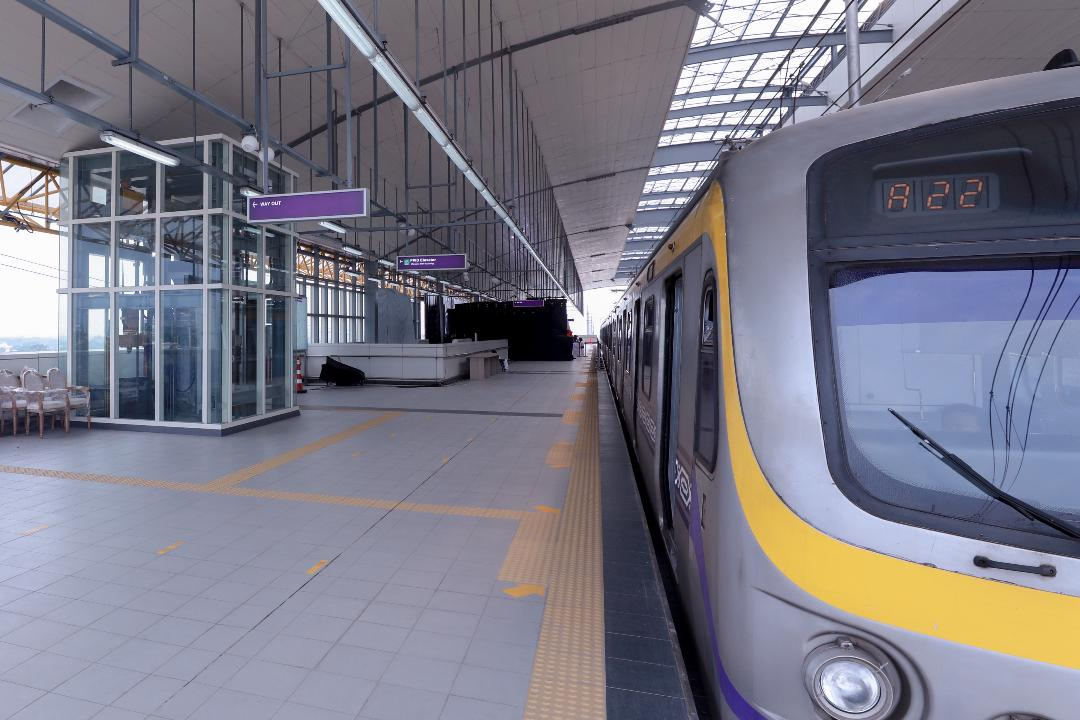 MANILA (Philippines News Agency) – President Rodrigo Roa Duterte on Thursday said he has no plans of grabbing credit for the accomplishments of his administration.
He made the remarks, when quizzed about the legacy he could leave behind after his term ends in June next year.
Duterte, in a chance interview with reporters in Antipolo City, Rizal, attributed his administration's accomplishments to the hard work and dedication of his Cabinet.
"I will not crow about it in public because sabihin ng mga tao, hindi mo pera 'yan, bakit ka sige, payabang diyan (the public would say, that's not your money so you can't brag about it)," he said on the sidelines of the inauguration of the Light Rail Transit (LRT) Line 2 East Extension Project at the Antipolo Station.
As the country's chief executive, Duterte said his role is to merely cite the government's undertakings, including the long-awaited inauguration rites of the LRT-2 East Extension Project.
The LRT-2 East Extension Projects involves the construction of a four-kilometer extension of the existing LRT-2 system from Santolan, Pasig City to Masinag in Antipolo City, Rizal.
The two additional stations – Marikina and Antipolo Stations – open on Thursday. The two new stations will be able to accommodate an additional 80,000 passengers, increasing LRT-2's daily passenger capacity to 320,000 from its previous capacity of 240,000 passengers.
Duterte said he attended the event just to "mention what were the projects completed without necessarily attributing the miracle to me."
"Worker ako ng government. Nagtrabaho lang ako so wala ako dapat ipagyabang (I'm a worker of the government. I'm just doing my job so I don't have to brag). Nandito lang ako (I'm just here) to say that it is completed. But after that, I will shut up," he said.
He added that his appointed Cabinet secretaries should be praised instead of him because of their resolve to fulfill their respective duties to give a comfortable life to Filipinos.
"The workers of government, especially those who are appointed and who have worked so well. 'Yun ang dapat (They should be the ones), the credit should go to them," Duterte said.
Duterte is set to deliver his last State-of-the-Nation Address (SONA) on July 26.
The Philippine President delivers SONA every year to report the state of the country, unveils the government's agenda for the coming year, and grabs the opportunity to urge Congress to pass priority measures.
Article 7, Section 23 of the 1987 Constitution mandates the President to "address the Congress at the opening of its regular session."
In a speech delivered at Malacañan Palace on June 24, Duterte expressed hope that Congress would heed his call to pass the remaining priority measures of his administration.
Duterte said his administration's priority measures would bring "genuine" reforms to the country. (PNA)