By Che Palicte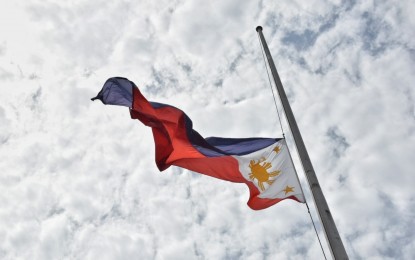 (Contributed photo)
DAVAO CITY (Philippines News Agency) – The city is flying the Philippine flag at half-mast starting today until July 9 in honor of those who perished from the C-130H Hercules plane crash in Patikul, Sulu on Sunday.
In a statement, the city government expressed its condolences to the families of the victims who are mostly military personnel.
"We are also offering our prayers to the survivors. May you find strength and comfort in the millions of Filipinos who share your grief and pain," the statement read.
In an update Sunday evening, the Department of Defense said the death toll from the ill-fated plane has climbed to 50.
The toll includes 47 military personnel and three civilians. Some 49 military personnel and four civilians are undergoing treatment for injuries sustained in the crash.
At 11:30 a.m. Sunday, one of the PAF C-130H cargo planes figured in a mishap upon landing in Jolo.
The aircraft took off from Col. Jose Villamor Air Base in Pasay City en route to Lumbia Airport in Cagayan de Oro and then ferried personnel to Jolo.
The aircraft was one of the two C-130H acquired through a grant from the US government that arrived in the country last January 29. (PNA)