By Joann Villanueva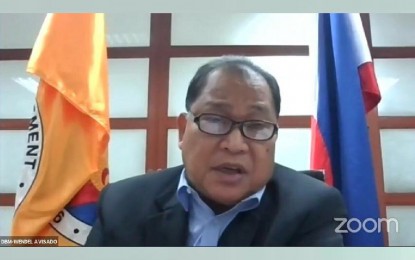 Budget and Management Secretary Wendel Avisado (File photo)
MANILA (Philippines News Agency) – Budget and Management Secretary Wendel Avisado will be on a 10-day medical leave starting Aug. 2 after recently contracting the coronavirus disease 2019 (Covid-19).
In a statement Saturday night, the Department of Budget and Management (DBM) said Avisado was hospitalized for eight days and quarantined for more than one month after contracting the virus.
It, however, did not elaborate on when Avisado's hospitalization occurred.
Avisado's leave, it said, was also "upon the advice of his doctor to undertake a series of examinations as it has been 14 years since undergoing a quadruple open heart bypass."
In lieu of Avisado's absence, DBM Undersecretary Tina Rose Marie L. Canda was tapped as the agency's officer-in-charge.
"Rest assured that the DBM remains steadfast and committed to its mandate of promoting the efficient and effective management of the national budget to support its budget priorities especially in the midst of the pandemic," the statement added. (PNA)