By Joyce Ann L. Rocamora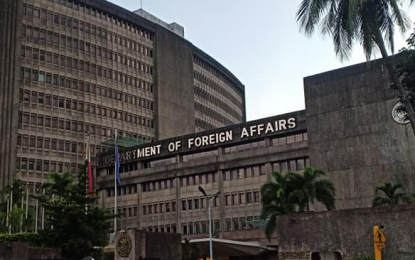 MANILA – The Department of Foreign Affairs (DFA) on Thursday confirmed the arrival of three Filipinos who were evacuated from crisis-hit Afghanistan.
In its latest bulletin, the DFA said 16 are still stranded in the south-central country awaiting repatriation while eight opted to stay.
With less than a week left before Taliban's August 31 deadline for the United States to airlift Americans and other nationals out of Kabul, the DFA vowed to exert all efforts to ensure the repatriation of remaining Filipinos there.
"The Philippine government continues to work with governments and international partners to ensure the evacuation of remaining Filipinos in Afghanistan," it said.
On August 25, two Filipinos managed to leave Kabul for Tajikistan, raising the number of those able to exit the country to 185.
The situation in Afghanistan remains volatile more than a week since the Taliban seized Kabul, the last remaining government stronghold in the country.
On Thursday morning, the United States issued a warning for its citizens to "avoid traveling to the airport and avoid airport gates" unless given instructions to do so "due to threats outside" the Hamid Karzai International Airport.
It also advised those at the Abbey Gate, East Gate, or North Gate to "leave immediately".
The Australian Department of Foreign Affairs and Trade echoed similar advisory, citing an "ongoing and very high threat of terrorist attack" in the country. (PNA)