By Che Palicte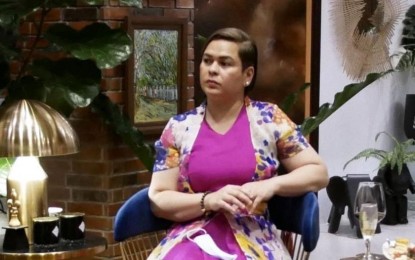 Davao City Mayor Sara Z. Duterte (PNA file photo)
DAVAO CITY – Vice presidential aspirant Mayor Sara Z. Duterte on Thursday called for unity anew following the withdrawal of Senator Christopher Lawrence "Bong" Go from the presidential race in next year's elections.
"Now that Sen. Bong Go has declared his withdrawal from the presidential race and to quote him, 'for the sake of unity among our supporters and leaders,' we will continue in our unity with the BBM-SARA Uniteam so that we can succeed in our aspiration for the country," Duterte said in a statement.
On Tuesday, Go announced his withdrawal from the 2022 presidential bid during the 158th birth anniversary celebration of Andres Bonifacio at the Pinaglabanan Shrine in San Juan City.
Go said he wanted to serve the country but realized it might not be the proper time yet.
He also affirmed his loyalty to Mayor Sara's father, President Rodrigo Duterte, whom he said he would serve for as long as he could.
"In the past few days, I realized that my heart and my mind are contradicting my actions. My family is also against it so I thought it may not really be my time yet," Go said.
Mayor Sara, meanwhile, also said after accepting the challenge to run as vice president of the Philippines in the 2022 polls, she has urged the supporters of the current administration to unite.
"I have called on all supporters of the Duterte administration to unite in our goal to continue and expand the good beginnings of my father. I thank you for hearing my request," she said.
Earlier, the mayor has also called for solidarity and unity amidst the issues of alleged controversy surrounding their family's circle.
She, likewise, urged the supporters of the current administration to unite, especially during the elections. (PNA)