By Joyce Ann L. Rocamora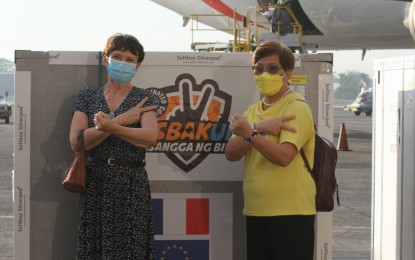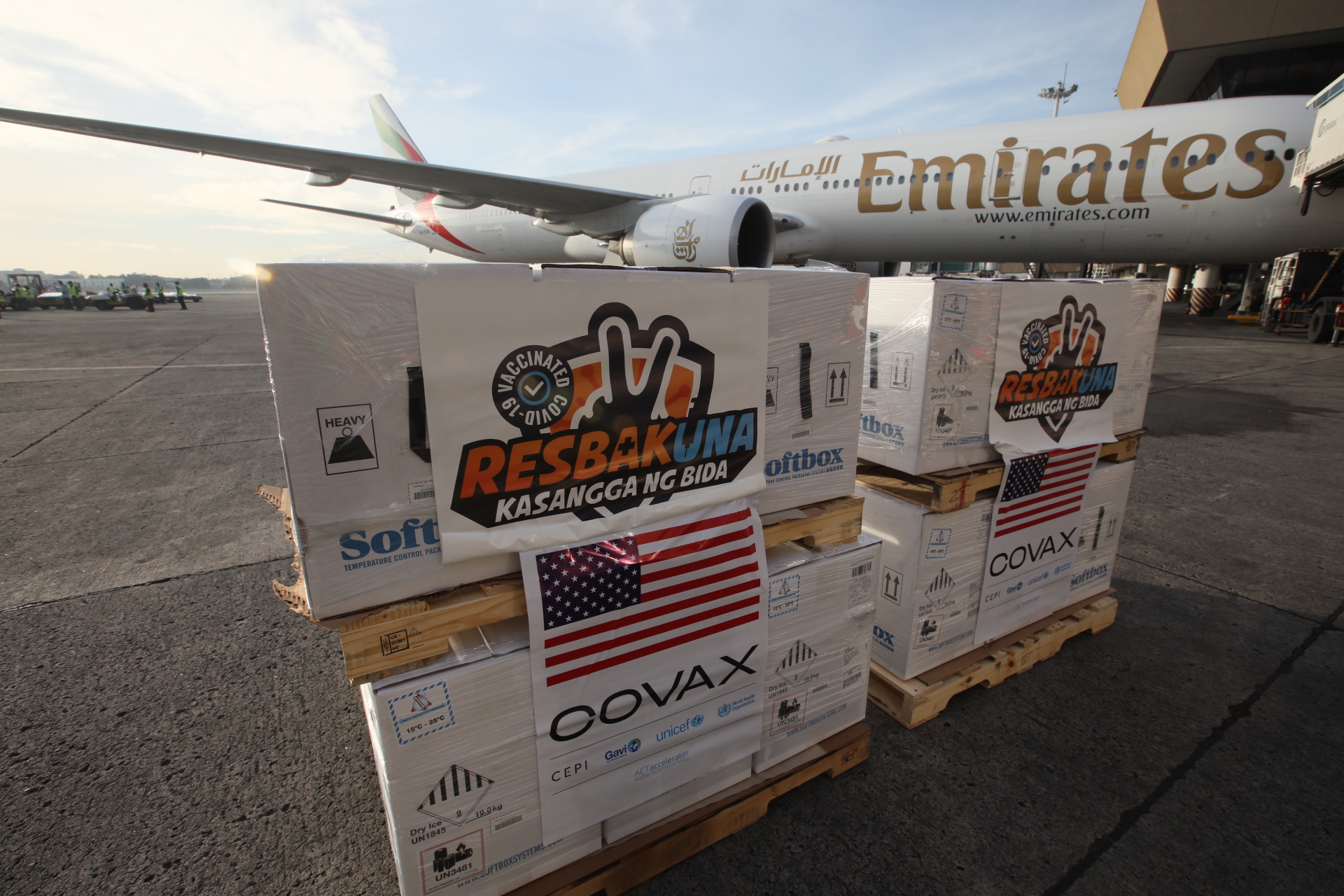 MANILA – The United States and French governments on Tuesday morning delivered more than 3.32 million doses of coronavirus vaccine to further help the Philippines boost its vaccination efforts.
French Ambassador Michèle Boccoz welcomed the arrival of 1,697,000 doses of AstraZeneca vaccine at the Ninoy Aquino International Airport (NAIA) Terminal 3, while Allyson Gardner represented the US Embassy in Manila in welcoming the 1,623,960 doses of Pfizer jabs.
The US shipment is part of the 3.4 million doses from Washington, D.C. delivered to the Philippines in the past 24 hours, with the first tranche shipped on Monday.
In an interview, Boccoz underscored Paris' commitment to continue supporting the country in battling the pandemic, especially after Typhoon Odette pushed back the inoculation drive in several parts of Visayas and Mindanao.
"We're really happy to support the Filipino government's efforts in saving lives throughout the country, especially as the country has been affected by this Typhoon Odette creating so much devastation," she said.
"We wish to continue to support and help the Filipino authorities in saving lives, deploying these vaccines, and helping even though the typhoon is devastating so we hope to help the country again on that. (It's) very important for the friendship between our two countries," she added.
The French vaccine donation to the Philippines to date totals 6 million doses.
Gardner, for her part, said the latest US donation brings to about 22 million doses of the total American vaccine contribution to the Philippines.
"We're very happy that the Philippines continues to benefit from COVAX deliveries. With 53 million doses that arrived to date, 22 million of those were donated directly by the US. So we're so pleased to see the Philippines making such excellent progress from these vaccines," she said.
In addition to vaccine donations, the US government has provided more than PHP1.9 billion in Covid-19 assistance to support the country's testing, crucial care, communication campaigns, protection and training of health workers, vaccine deployment, and procurement of essential equipment and supplies.
Dr. Maria Paz Corrales of the National Task Force Against Covid-19 (NTF), who joined the two diplomats at NAIA, thanked both the US and French governments for the latest Covid-19 vaccine donations. (PNA)