By Azer Parrocha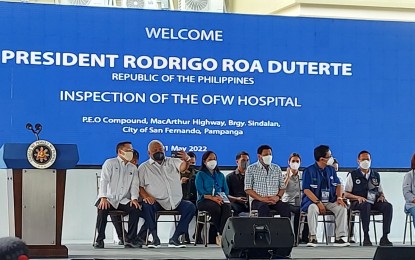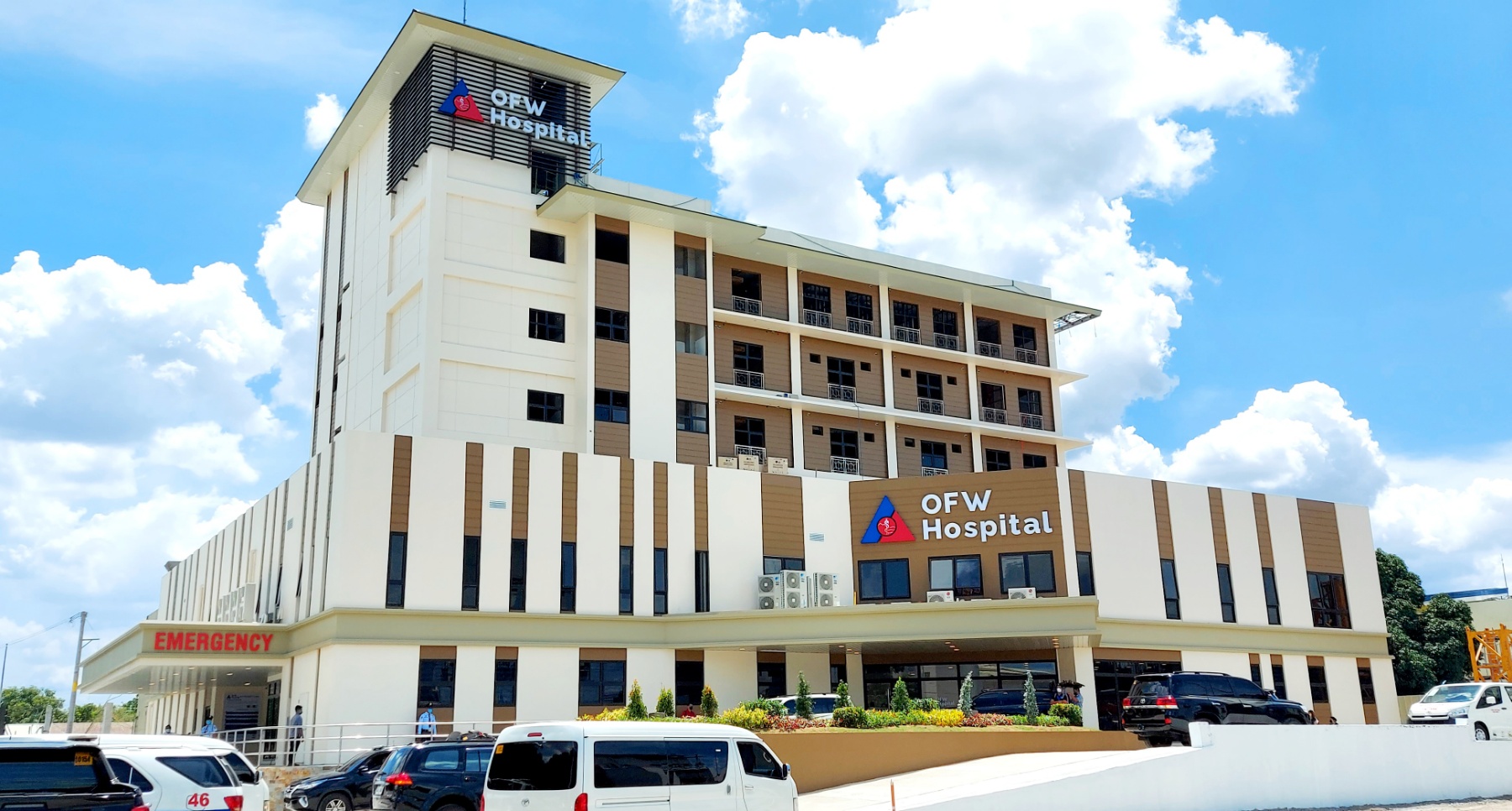 MANILA – President Rodrigo Duterte on Sunday lauded the construction of a new hospital built specifically for Overseas Filipino Workers (OFWs) and their dependents and expressed confidence that the facility would meet its timeline.
Duterte led the inspection of the OFW Hospital in the City of San Fernando, Pampanga, coinciding with Labor Day celebrations.
The hospital is set to start its operations as a polyclinic on May 2, with full operations expected by the end of June.
"Please know that this is the government's way of thanking our OFWs for their valuable contributions to our country's socio-economic progress and for their critical role in upholding the Filipino identity in the global community," he said in a speech.
He vowed full support for initiatives that promote the welfare and development of OFWs, noting that they are among the government's "reliable partners" in nation-building, especially during challenges, calamities, and crisis such as the Covid-19 pandemic.
"Their unwavering dedication and perseverance as well as their sacrifices to provide for their families make them worthy to be called mga bagong bayani (new heroes)," he added.
Duterte recognized the efforts of the Department of Labor and Employment (DOLE), Department of Health (DOH), and all government and private sectors, in completing the health facility.
"Your commitment to translate the blueprint of this project into a tangible reality is truly noteworthy," he said.
He said he is confident that the construction of the hospital will be finished on time so that OFWs and their dependents can fully enjoy the services and privileges offered by the facility.
"I therefore look forward to the successful operations of this facility in the months and years ahead," he said.
He enjoined the management, staff, and various health care professionals who will work in the facility to perform their duties with utmost excellence, responsibility, and compassion.
"Always keep in mind that the care and services that you provide to your [patients] will ultimately redound to the overall well-being of our citizenry," he said.
On Dec. 7, 2021, Duterte signed Executive Order No. 154 to hasten the completion of the OFW Hospital which has encountered delays. It was initially set to be inaugurated by the last quarter of the year but the completion is now eyed by June.

Built on a 1.5-hectare land parcel donated by the provincial government of Pampanga, the OFW Hospital was made possible through the joint efforts of DOLE as its owner and manager, Bloomberry Cultural Foundation for the cost of construction, the Philippine Amusement and Gaming Corporation for funding the procurement of medical equipment, and University of the Philippines-Philippine General Hospital (PGH) for the initial operationalization of the hospital's polyclinic.
The DOLE and PGH in January this year signed a memorandum of agreement for the latter to provide assistance in training clinical and administrative personnel, planning and acquisition of hospital equipment, and formulation of clinical and fiscal process flow.
Former president Gloria Macapagal Arroyo, Executive Sectetary Salvador Medialdea, Sen. Christopher Go, DOLE Secretary Silvestre Bello III, and DOH Secretary Francisco Duque III joined President Duterte during the inspection. (PNA)