By Ivan Stewart Saldajeno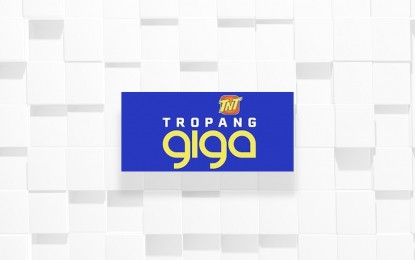 MANILA – Coach Chot Reyes' return turned out to be a major boost for TNT Tropang Giga as the team tied the PBA Philippine Cup Finals against San Miguel Beermen anew with a 100-87 Game 4 win on Sunday night in front of 10,569 fans at the Smart Araneta Coliseum in Quezon City.
The Tropang Giga played almost flawlessly on both ends of the floor against the Beermen, even setting an all-time record in terms of ball handling.
On the defensive end, TNT held SMB to just nine points in the first quarter, the least conceded to open a PBA Finals game since 2015, when the Beermen squad was held to just eight by Alaska.
The Tropang Giga eventually led by as much as 18 and only committed three turnovers, the least ever in a PBA game.
However, Reyes excused himself from attending the post-game press conference as he had to head straight to the Mall of Asia Arena in Pasay City for Gilas Pilipinas practice.
Jayson Castro finished with 26 points on 10-of-13 shooting, six rebounds, four assists, and three steals off the bench for TNT, which forced a 2-2 deadlock in the best-of-seven series.
RR Pogoy added 21 points, three rebounds, two assists, and one steal.
Fresh from winning the Best Player of the Conference (BPC) award, June Mar Fajardo put up monster numbers again of 20 points and 19 rebounds, coming just close to becoming the first player to post back-to-back 20-20 games in PBA history.
Earlier in the night, Fajardo won the BPC award by a landslide, leading in all the sectors where he can earn points, eventually amassing a total of 1,119 points.
Fajardo led the statistical points race, finishing with 501 points, and he too won by a landslide in the media votes, earning all but two first place votes and finished with 537 points.
He also finished first in the player votes, although he was tied with TNT's Mikey Williams with 81 points.
Williams had more first place votes than Fajardo, but upon calculating the points they earned through the player votes, they ended up tied.
Williams finished third in the BPC race with 630 points after getting a huge bunch of the third place votes among the PBA beat reporters as well as being the top vote-getter among the players.
Fajardo's fellow Beerman CJ Perez finished second with 776 points, while the Ginebra duo of Scottie Thompson and Japeth Aguilar were fourth and fifth with 468 and 415 points, respectively.
For the first time, the PBA Commissioner's Office did not have a say on who will win the BPC.
Commissioner Willie Marcial said it would be the same in the other individual awards like the Best Import and all the awards at stake in the Leo Awards. (PNA)