By Ma. Cristina Arayata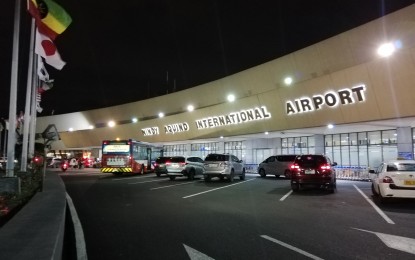 (PNA file photo by Cristina Arayata)
MANILA – Over 200 flights to and from Manila and an estimated 56,000 passengers have been affected by technical issues in the air traffic management system of the Civil Aviation Authority of the Philippines (CAAP) on Sunday.

As of 6 p.m., authorities have logged 288 flights at the Ninoy Aquino International Airport (NAIA) that were delayed, canceled and diverted to other regional airports.

The technical issue was first detected at 9:50 a.m., prompting authorities to put on hold or cancel and reschedule flights. The system was partially restored at 4 p.m., allowing limited flight operations.

"The flight delays and directions are only precautionary measures to ensure the safety of passengers, crew, and aircraft," CAAP said in a statement issued at 3 p.m.

Affected passengers of Philippine Airlines (PAL), Cebu Pacific (CEB), and AirAsia Philippines were advised to rebook or reroute their tickets. They could also refund the ticket or convert the value into travel funds or credits.

Both PAL and CEB are discouraging their passengers from heading to the airport if their flights are canceled, and instead, monitor the flight status online.

AirAsia, on the other hand, has provided snacks to its affected passengers, and put up mounted satellite desks for onsite rebooking.

International carriers such as Korean Air, Saudia Airlines and Gulf Air also distributed snacks and drinks to those affected by delayed flights.
The Manila International Airport Authority appealed to the passengers to closely coordinate with the airlines on the update on flight schedules.
The Department of Migrant Workers has deployed teams under the Overseas Workers Welfare Administration (OWWA) to assist stranded overseas Filipino workers (OFWs) at NAIA.
Food packs and temporary accommodations were provided. OFWs in need of assistance due to flight cancellations were advised to approach OWWA personnel and/or help desks or may contact 1348 — their action line.
Meanwhile, Meralco said they are closely coordinating with NAIA management regarding the situation.
"Upon initial analysis, there were no trouble or issues affecting Meralco distribution facilities and no power outage or fluctuation was likewise monitored or reported as far as Meralco's power lines and facilities are concerned," the Meralco advisory read.
Meralco is currently onsite and ready to provide assistance if needed by airport authorities. (PNA)