Isiah Osborne Signs With Stingers
By Alex Jap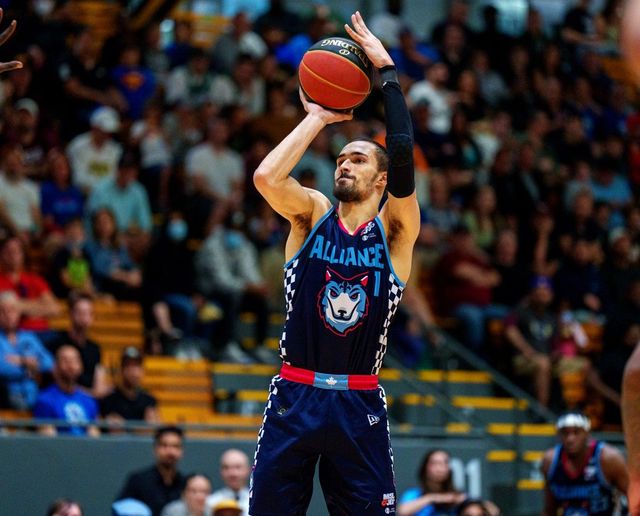 Two-Time U SPORTS Champ Last Played for Montreal
EDMONTON  — The Edmonton Stingers of the Canadian Elite Basketball League announced Wednesday the signing of 6'5" Canadian shooting guard Isiah Osborne to their 2023 roster. The Windsor native suited up for the Montreal Alliance in 2022, and is currently competing for Gargzdu SC of the NKL, Ludhiana's top-tiered league.

"I'm just happy to join the team and play for a team with such a winning culture," said Osborne. "I'm really looking forward to this year and competing for a championship."

Currently Osborne has is averagibg 16.9 points and 4.3 assists per game with Gargzdu SC, eclipsing the 20 point mark six times including a 32 point performance on March 4th vs BC Lietkabelis. Prior to joining Gargzdu SC, he competed in 8 games for BC Prienai, averaging 8.5 rebounds and 3.3 assists.

Playing all 20 regular season games with the Alliance in 2022, Osborne averaged 10.5 points and 3.3 rebounds in 22.8 minutes per game. He scored double-digits on 10 occasions, including a 15-point performance on June 9 in his lone trip to Edmonton. The 2022 season was his first time playing significant minutes in the CEBL, having been drafted in the 2021 U SPORTS Draft third overall by the Guelph Nighthawks, but never appearing in a game. The Ottawa BlackJacks signed Osborne as a U SPORTS Development Athlete during the Summer Series in 2020 where in three games he averaged 1.3 points and 1.7 rebounds per game.

Osborne closed out a successful post secondary career with two seasons as a member of the Carleton Ravens from 2018-19 and 2019-20. In both seasons, he helped the Ravens capture both the OUA and U SPORTS Championships. In his senior year, he averaged 13.5 points en route to a U SPORTS Men's Final 8 All-Star award.

Prior to his stint at Carleton, Osborne spent one season in the NCAA Div I with the University of Texas at El Paso Miners, starting in 19 of his 28 games and scoring 9.4 points and grabbing 3.0 rebounds per game. Osborne landed at UTEP after one season in U SPORTS during his freshman campaign with Windsor in 2015-16, where he was named both OUA and CIS Rookie of the Year after putting up 14.9 points, 2.1 assists, and 4.9 rebounds per game.

"Isiah is poised to have an extremely impactful season for the Stingers this summer," said Stingers head coach Jordan Baker. "His size, shot-making, and defensive abilities make him one of the top Canadian guards in the CEBL. I am looking forward to working with him as he grows as a professional and as a leader.

Tickets to all Stingers home games are available online (www.thestingers.ca/tickets) and by contacting the Stingers front office. Upper bowl tickets start at just $20 with limited lower bowl, courtside, and premium suites remaining. The Stingers front office is available at tickets@thestingers.ca or by calling 1-87STINGERS. (thestingers.ca)