By Alex Jap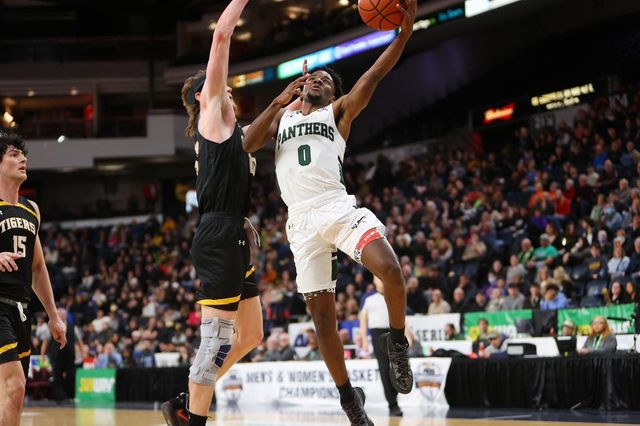 Reigning AUS MVP Averaged 19.7 Points Per Game Last Season
EDMONTON, AB – The Edmonton Stingers of the Canadian Elite Basketball League (CEBL) announced Tuesday the signing of Canadian point guard Elijah Miller. Miller, the reigning AUS MVP, just completed his third year with the UPEI Panthers where he averaged 19.7 points in 20 games.
"I'm looking forward to being a great teammate and doing anything possible to help this team reach the ultimate goal," said Miller. "I think the team is filled with great leadership and players that will push each other everyday to get the most out of everyone."
Miller's most recent UPEI season saw him lead his team to an AUS silver medal and a spot at the U SPORTS Men's Final 8. This season also saw Miller break UPEI's record for total single season assists with 120, a record previously set by his head coach Darrell Glenn in 1992-93. In addition to his AUS MVP, he was named First Team All-Canadian, AUS First Team All-Star, and UPEI Male Athlete of the Year.
In 2022, Miller was drafted 6th overall by the Guelph Nighthawks in the CEBL U SPORTS Draft. The selection came after a successful 2021-22 season, where Miller earned his first AUS silver medal with the Panthers, averaging 17.6 points per game and winning a number of personal accolades including Second-Team All Canadian, AUS First Team All-Star and UPEI Male Athlete of the Year.
The 6'0" guard started his U SPORTS career with UPEI in 2019-20. In his freshman year, he averaged 15.3 points and 5.3 assists per game in 20 games en route to an AUS All-Rookie Team nod and UPEI Rookie of the Year award.
Miller will join the Stingers for his first season of pro basketball this summer.
The Stingers begin their 2023 season with back-to-back games against the Calgary Surge May 27 and 28, first in Calgary then at home at the Flair Airlines Hangar in the Edmonton EXPO Centre. With the home opener officially sold out, tickets to all remaining home games are still available online (www.thestinger.ca/tickets) or by contacting the Stingers front office via email (tickets@thestingers.ca) or phone (1-87STINGERS). Special rates for group tickets and flex packs are available. (thestingers.ca)