News Release
Reduce the risk of prescription drugs falling into the wrong hands
National Prescription Drug Drop-off Day – Saturday, May 9, 2015
The Edmonton Police Service and police agencies across the country are encouraging the public to properly dispose of their unwanted, expired, or unused prescription drugs at their local pharmacy as part of National Prescription Drug Drop-off Day.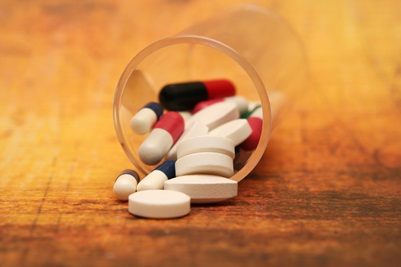 National Prescription Drug Drop-off Day provides an easy way for people to dispose of prescription drugs as well as provide awareness on the serious public health and safety impacts of prescription drug abuse in Canada.
"Youth are increasingly using prescription drugs for recreational purposes, and the majority are getting these drugs from family medicine cabinets," says Det. Guy Pilon with the EPS Drug and Gang Section.  "It's reported that youth who misuse opioid prescriptions are getting them from their home about 70 per cent of the time, and from friends about six per cent of the time.  We can reduce the risks of accidental poisoning by returning unused prescriptions to the pharmacy."
Certain prescription drugs, like opioids, stimulants, sedatives, and tranquilizers are associated with serious harms such as poisoning, addiction, overdose, and death if they fall into the wrong hands and are used without proper medical supervision.  The recreational use of prescription drugs also contributes to criminal behaviour such as drug-impaired driving, health care fraud, pharmacy robberies, and drug-trafficking.  Moreover, pharmaceuticals thrown into the trash or flushed down the drain can make their way into the water supply and have harmful effects on the environment.
Tod Prochnau, President of the Alberta Pharmacists' Association, says "Many people simply don't know what to do with their old medications.  By bringing your old medications back to the pharmacy they can be disposed of safely, and it also provides an opportunity to touch base with the pharmacist about your prescription."
The public can return any unwanted or outdated prescription medications to their local pharmacy at any time. The Alberta Pharmacists' Association (APA) administers the ENVIRx program that promotes the proper use of medications and their safe and environmentally-friendly disposal.  To find a participating pharmacy to dispose of your medications, please visit the APA website.  Prescription drugs are not accepted at police stations.
Through National Prescription Drug Drop-off Day, approximately 1.5 tons of drugs were collected in 2014, and approximately 2.5 tons in 2013.  The initiative is supported by the Canadian Association of Chiefs of Police (CACP), the Alberta Association of Chiefs of Police, Partnership for a Drug Free Canada, Health Canada, and Public Safety Canada.  To learn more, please watch the CACP video on YouTube, or visit the Government of Canada website.