By Joyce Ann L. Rocamora  
MANILA (Philippines News Agency)– The Department of Foreign Affairs (DFA) on Friday reminded all foreign nationals who have secured entry visas from Philippine Embassies abroad, as well as returning overseas Filipinos, to strictly follow local health and quarantine protocols once they arrive in the country.
"Foreign nationals who have secured entry visas from our embassies are reminded to strictly follow local health & quarantine protocols. Violators will face arrest and their enablers will be disciplined," it said in an advisory.
At present, the following are allowed to enter the country:
– Dual citizens
– Persons qualified under the Balikbayan program
– Foreign spouse and minor children of Filipinos, children with special needs regardless of age of Filipinos, foreign parent of minor Filipinos, and foreign parent of Filipino children with special needs
– Permanent and native-born visa holders
– Foreigners married to Filipinos with temporary resident visas
– Incoming foreign government officials traveling for assignment in the Philippines
– Investors with an EO 226 visa, Special Investors Resident Visa under EO 226, 47(a)2 visa issued by the Department of Justice, and Section 9(d) Treaty Traders visa
– Foreigners with economic zone visas under Aurora Pacific Economic Zone, Subic Bay Metropolitan Authority, Authority of the Freeport Area of Bataan, Cagayan Economic Zone Authority, and Clark Development Corporation
– Holders of Section 9(g) visas who left the country starting Dec. 17, 2020, and have valid ACr I-Card and Special Return Certificate
Except for those qualified as balikbayans, all exempted foreign nationals are required to have a valid and existing visa at the time of entry.
They must also have a pre-booked accommodation facility for at least seven nights in an accredited quarantine facility, subject to Covid-19 testing protocols as set by the Department of Health, and subject to the maximum capacity of inbound passengers.
While on quarantine, the DFA also advised all returning Filipinos and exempted foreigners to consider or plan ahead for their transportation, letter of acceptance from their destination, and a travel pass from any Philippine National Police at point of departure. (PNA)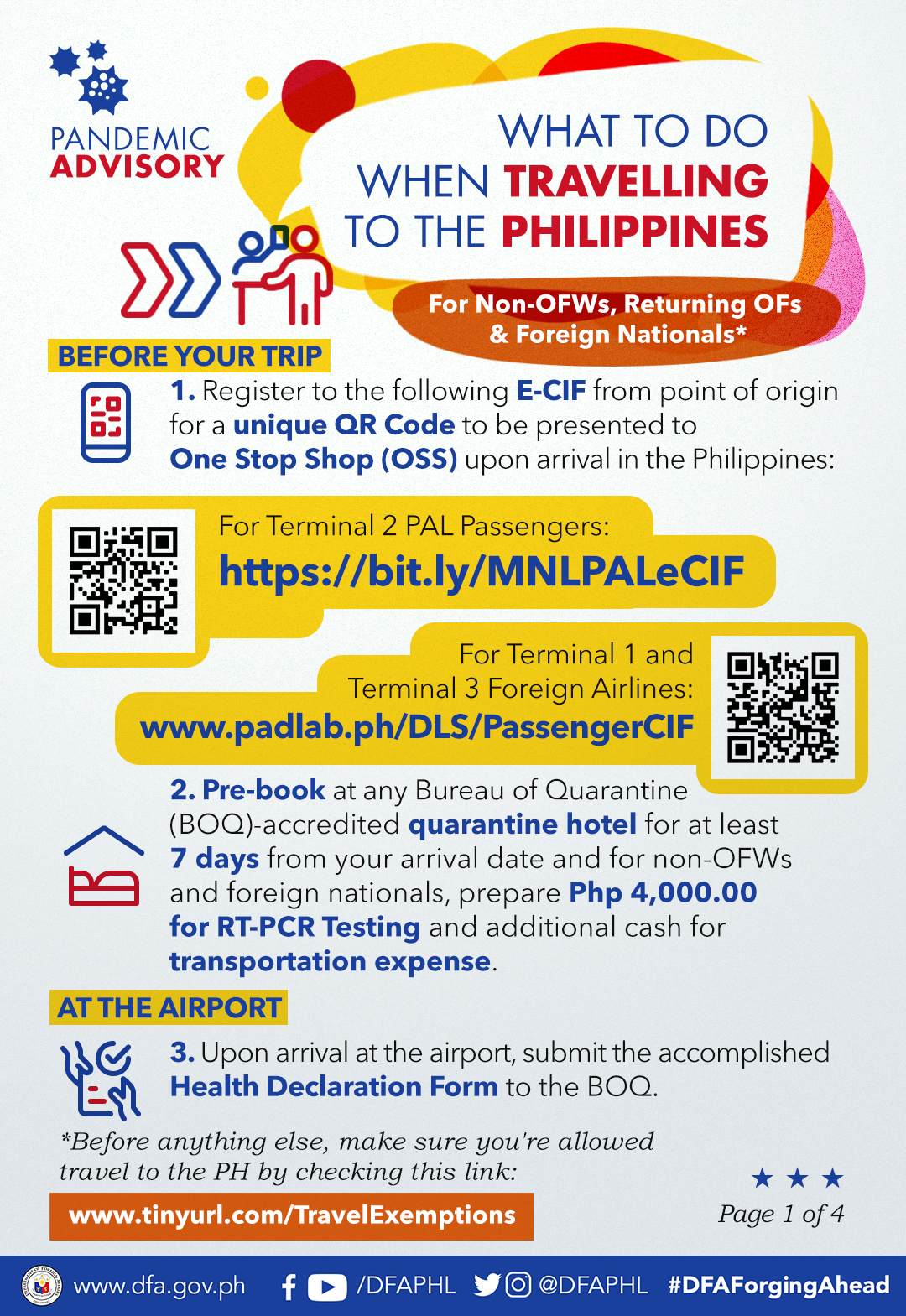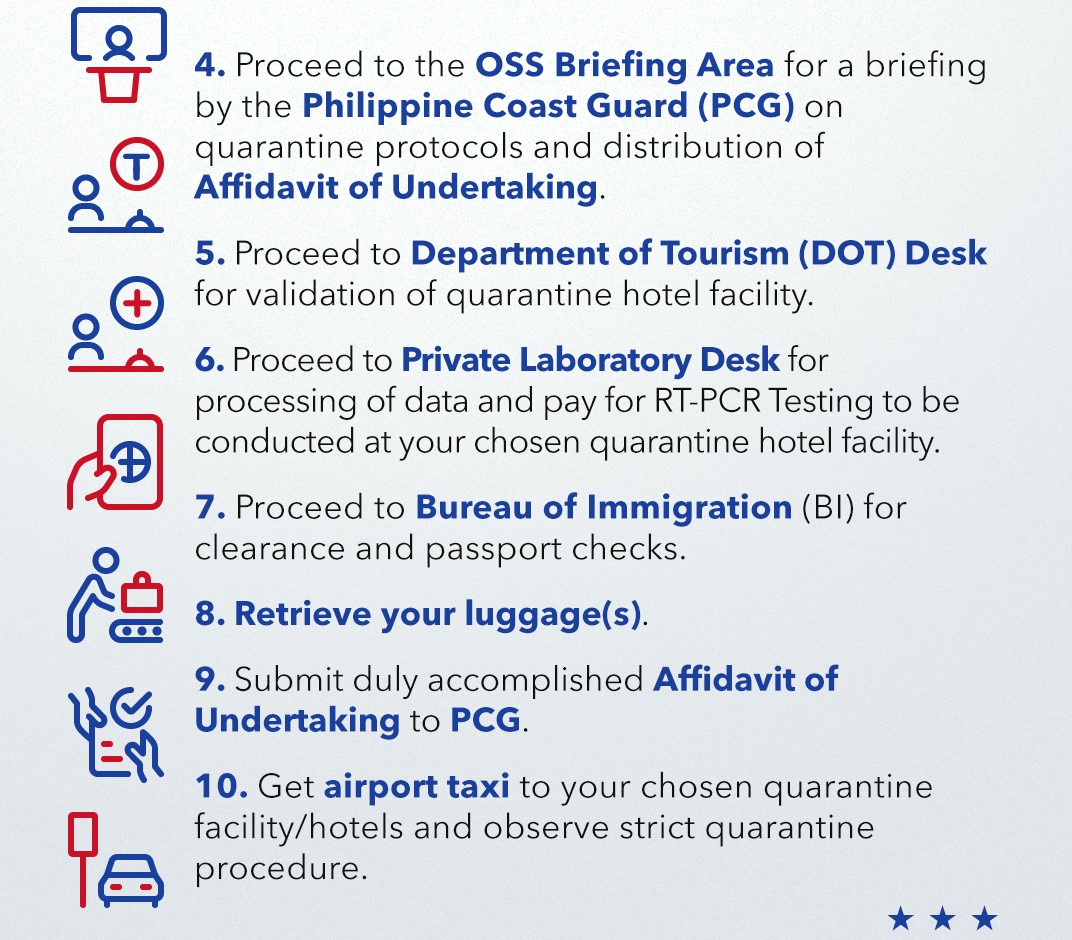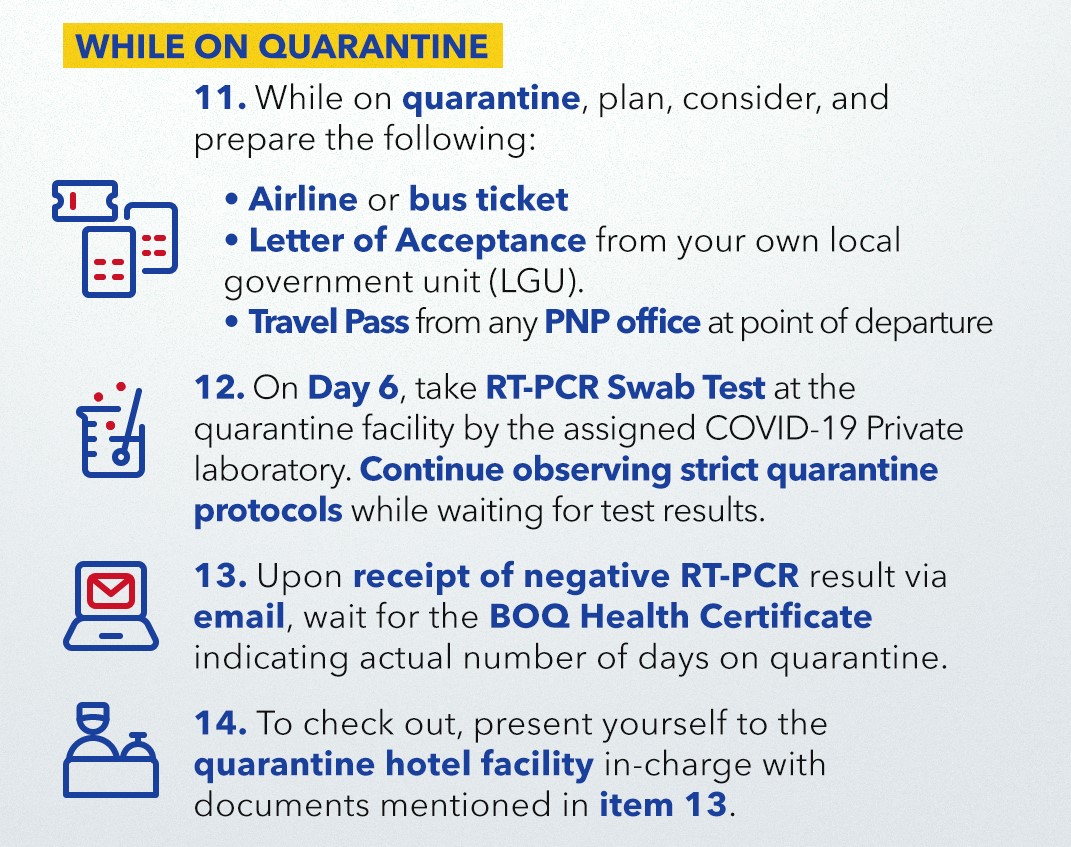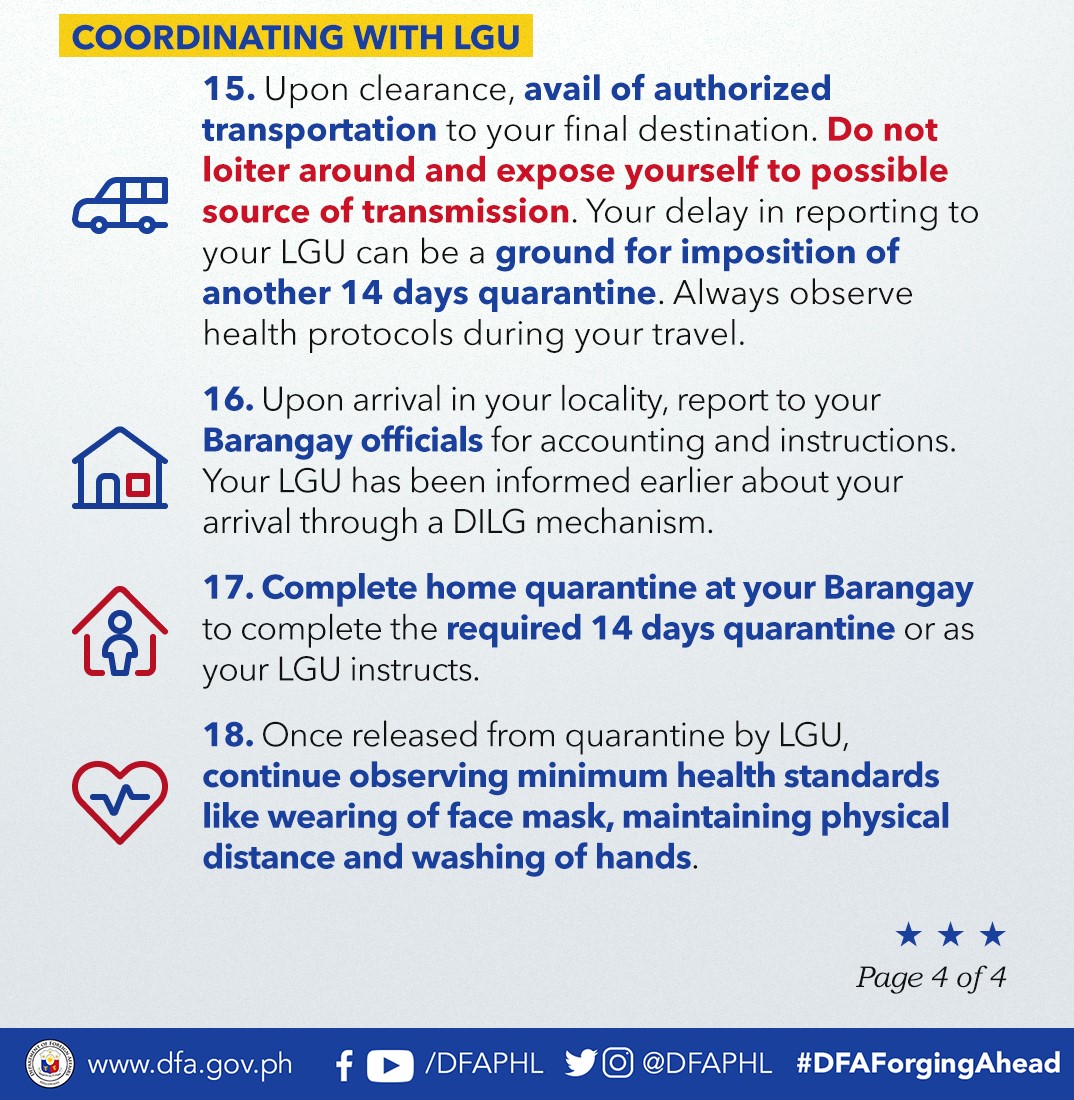 (Infographics courtesy of DFA Philippines)