By Joyce Ann L. Rocamora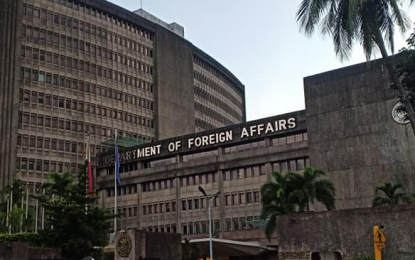 MANILA (Philippines News Agency) – The Department of Foreign Affairs (DFA) on Wednesday said it will indefinitely maintain a reduced workforce amid a spike in coronavirus disease 2019 (Covid-19) cases among its personnel.
"The recent Covid-19 testings at the Department this March 2021 saw a significant surge in Covid-19 cases among its personnel, consistent with the alarming increase in the number of Covid-19 cases in the country," it said in a statement.
In March 2021 alone, the agency recorded a total of 88 positive cases, mostly consisting of its frontline personnel.
The DFA said this is the highest number of positive cases in the agency since last year when most of the mass repatriations for Filipinos were done.
"The Department seeks the public's understanding on the recent closures and delays in services that they may have experienced due to the plight of its front-liners," it said.
For more assistance-to-nationals concerns, the public is advised to reach the Office of Migrant Workers Affairs at 0967-442-1825 or 0908-344-2070.
For consular concerns and schedule of Consular Offices, applicants may check https://consular.dfa.gov.ph. (PNA)