By Joyce Ann L. Rocamora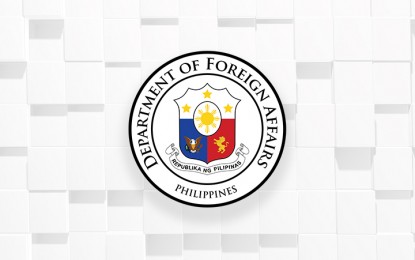 MANILA (Philippines News Agency) – The recovery tally among Filipinos abroad infected with coronavirus disease 2019 (Covid-19) has reached 11,400, with the addition of 31 people who recuperated this week.
In its latest case bulletin, the Department of Foreign Affairs (DFA) on Saturday said the active cases currently stand at 6,091 while the death toll is at 1,168.
From May 16 to May 22, around 52 new infections were recorded by the agency, including five new fatalities.
"Compared to last week's percentages, the total number of Covid-19 recoveries remained at 61.10 percent, those under treatment decreased to 32.64 percent while the number of fatalities increased to 6.26 percent," it said.
Of the new recoveries, two came from the Americas, 24 from the Asia Pacific region, and five from Europe.
Most of the active cases, meanwhile, are undergoing treatment in the Middle East/Africa region (3,796), followed by the Asia Pacific (1,231), Europe (949), and the Americas (115).
To date, the total number of countries and territories with confirmed cases among Filipinos remains at 94. (PNA)