By Joyce Ann L. Rocamora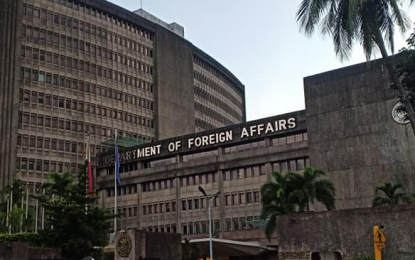 MANILA (Philippines News Agency) – A total of 12,004 Filipinos overseas have so far survived from coronavirus disease 2019 (Covid-19), the Department of Foreign Affairs (DFA) said Saturday.
The tally is up by 604 from the 11,400 recoveries logged last week.
The DFA, meanwhile, said at least 6,537 are undergoing treatment, of which, 4,185 are in the Middle East/Africa region, 115 in the Americas, 1,307 in the Asia Pacific region, and 930 in Europe.
Based on the available DFA data from May 23 to May 29, some 186 Filipinos were infected by the virus this week, the highest of which was from May 25 when a total of 143 were added to the case count after an update from a country in Europe. The DFA did not release its regular reports from May 26 to 28.
The death toll, on the other hand, rose by 11 from 1,168 (May 16 to 22) to 1,179 this week.
Since the pandemic started, a total of 19,720 Filipinos overseas have been afflicted by respiratory disease, of which 60.87 percent are recoveries, 33.15 percent are active cases, and 5.98 percent are fatalities. (PNA)