By Joyce Ann L. Rocamora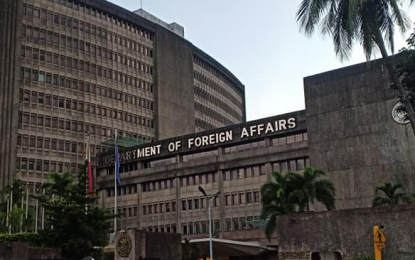 MANILA (Philippines News Agency) – Chinese vessels continue to encroach into Philippine waters, the Department of Foreign Affairs (DFA) reported Saturday after citing the "incessant deployment" and "illegal activities" of these ships near Pag-asa Island in the Kalayaan Island Group.
The DFA said it lodged a fresh diplomatic protest on May 28, demanding China to immediately withdraw the vessels.
"The Department of Foreign Affairs lodged a diplomatic protest yesterday (Friday) against the incessant deployment, prolonged presence, and illegal activities of Chinese maritime assets and fishing vessels in the vicinity of the Pag-asa islands, demanding that China withdraw these vessels. The Pag-asa Islands is an integral part of the Philippines over which it has sovereignty and jurisdiction," it said in a statement.
Pag-asa Island, situated in the West Philippine Sea, is an island barangay and the capital of Kalayaan municipality in Palawan.
This latest protest is in addition to the flurry of diplomatic notes the Philippine government has sent to China over its increased activities within Philippine waters in the South China Sea.
On May 17, it also protested China's unilateral fishing ban, which covered areas on Philippine territory and exclusive economic zone (EEZ), including the Bajo de Masinloc. (PNA)