By Joann Villanueva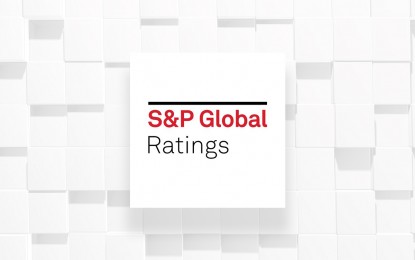 MANILA (Philippines News Agency) –  The country's planned benchmark-sized senior unsecured US dollar bond issuance has been given a 'BBB+' rating by S&P Global Ratings.
In a report, the debt rater said the rating is similar with that of the sovereign outlook on which is Stable.
"The notes represent direct, general, unconditional, unsecured, and unsubordinated obligations of the sovereign, and rank equally with the sovereign's other unsecured and unsubordinated debt obligations," it added.
The US Securities and Exchange Commission (SEC) said the Republic of the Philippines (ROP) dollar bond issuance involves 10.5-year and 25-year tenors.
Initial guidance for the paper is a rate based on the same tenor US Treasuries plus 90 basis points or at around 3.550 percent.
The debt papers have fixed rates.
The Philippines currently enjoys investment grade ratings from the three major credit raters and these planned issuance are expected to carry the same figures.
Moody's Investors Service's current rating on the country is Baa2 while it is BBB for Fitch Ratings. Both ratings have Stable outlook.
Proceeds of the debt issuance will be used for "general budget support", National Treasurer Rosalia de Leon said Monday.
The government has a USD7 billion programmed commercial borrowing for this year.
It has so far issued a total of USD3 billion worth of Eurobond and Yen-denominated Samurai bonds. (PNA)