By Ruth Abbey Gita-Carlos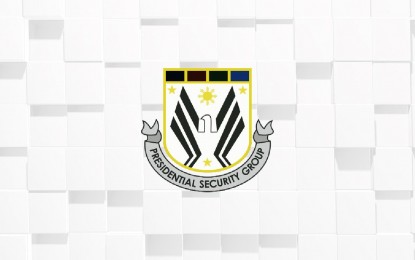 MANILA – President Rodrigo Duterte has named Philippine Army's (PA) 2nd Infantry Division (ID) chief Col. Randolph Cabangbang as the next commander of the Presidential Security Group (PSG).
Cabangbang will be replacing PSG chief, Brig. Gen. Jesus Durante III, PSG spokesperson Maj. Zeerah Blanche Lucrecia announced Thursday.
"[I] would like to inform you that Col. Randolph G. Cabangbang is our incoming Commander," Lucrecia said in a statement sent to Palace reporters.
Lucrecia said Durante has been designated as commander of the PA's 1001st Infantry Brigade in Davao de Oro.
Prior to his new designation as PSG commander, Cabangbang was the Chief of Staff of the 2nd ID in Tanay, Rizal since August 2020.
He also served as PSG Chief of Staff from Sept. 2019 to Aug. 2020.
Cabangbang also became the deputy commander of Task Force Davao.
He earned his Bachelor of Science degree from the Philippine Military Academy in Baguio City in 1991.
Cabangbang ranked first in his Officer Candidate Course at the Armed Forces of the Philippines' Officer Candidate School in Tarlac in 1992.
He also received numerous bronze cross medals, military merit medals, commendation medals, military civic action medals, and letters of commendation, certificate and plaque of appreciation. (PNA)