By Azer Parrocha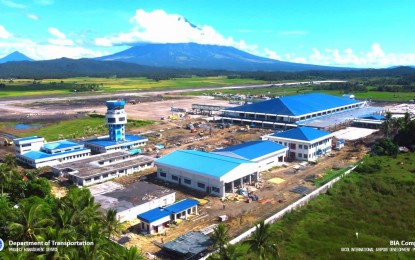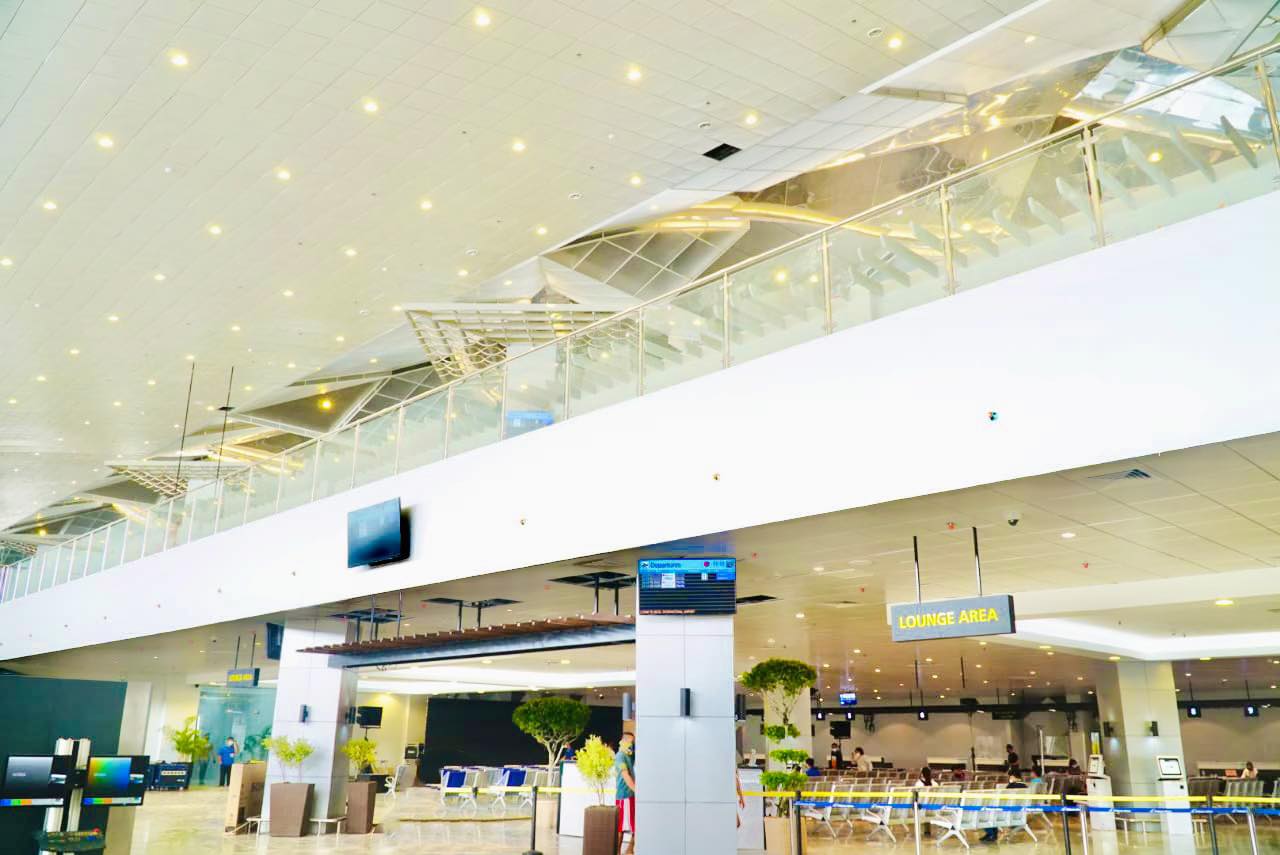 Bicol International Airport (Photo courtesy of Secretary Art Tugade's Facebook page)
MANILA – President Rodrigo Duterte on Thursday afternoon inaugurated commercial domestic operations at the Bicol International Airport (BIA) after 11 years of delay.
The PHP5 billion international airport facility in Daraga, Albay, will start receiving commercial domestic flights on Thursday and will be ready for international flights a month later.
Duterte, in his speech, said the completion of the world-class airport facility will provide better transportation for people who are traveling to and from the Bicol Region.
"Indeed, today's inauguration is another milestone in the administration's 'Build, Build, Build' program. We are fulfilling our mission of improving the lives of Filipinos by providing quality infrastructure projects that allow greater connectivity and mobility, create more jobs, and boost economic activity in other regions," he said.
The construction of the airport created 755 jobs with 1,100 more indirect jobs expected to become available once the airport begins commercial operations, according to the Department of Transportation (DOTr).
Duterte expressed optimism that the BIA, touted as "most scenic gateway" with the iconic Mayon Volcano for its backdrop, would also treat visitors to an "unforgettable travel experience."
"I am confident that once fully operational, this airport will be able to serve the needs of an expected 2 million passengers annually and provide efficiency, reliability, and safety standards to ensure modern airport," he added.
He congratulated the DOTr, local officials, and project partners including the Civil Aviation Authority of the Philippines for turning BIA into a reality after an 11-year delay.
Duterte urged the management and staff of the BIA to ensure that passengers will get "the best quality of service they deserve."
"Let us look forward to a stronger and more vibrant future of the entire Bicol Region and its surrounding provinces," he said.
Meanwhile, Duterte also took pride in recalling what he told his economic managers to make Davao, his home region, the last priority for infrastructure projects.
"In hindsight, one of the things disappointed ang taga Davao, di ba sinabi ko sa lahat sa Cabinet, the funds, walang political alignments, walang political color (In hindsight, one of the things the people of Davao are disappointed in is that I told my Cabinet members that there should be no political alignments, no political color). It will be distributed equally. But there was one caveat na sinabi ko kay [Transport Secretary] Art [Tugade], unahin niyo ang ibang lugar huwag ang Davao (I told Art, prioritize other regions, not Davao)," he said.
The feasibility study of the BIA originally started in 1996 and the notice to proceed was issued in July 2009. It was supposed to have been finished in 2016.
Construction works for the runway, taxiway, apron, and fences were mostly left uncompleted in 2012, and budget was reverted to the national treasury.
It was only when the Duterte administration came in 2016 that the construction of Landside Facilities (Project 2A) began. Runway extension and the construction of the Passenger Terminal Building (Project 2B) began in 2017. (PNA)