By Joyce Ann L. Rocamora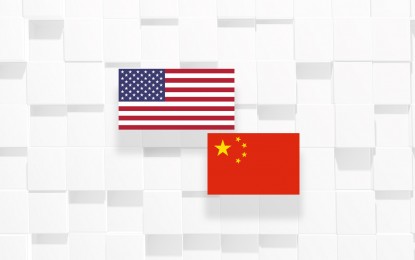 MANILA – The Chinese and United States governments on Wednesday announced an additional PHP60 million in humanitarian aid to help augment the Philippines' relief efforts in the Visayas and Mindanao following the onslaught of Typhoon Odette.
Chinese Ambassador Huang Xilian said China coursed its USD1 million (approximately PHP50 million) cash donation to the Philippine government, through the Department of Foreign Affairs on Wednesday morning.
"As good friends and good neighbors, we were saddened to see the huge casualties and heavy loss of properties in some parts of the Philippines so we from the very beginning stand in solidarity with those people affected by the typhoon," he said in an interview in Pasay City.
Huang said the additional cash aid is to further help in Manila's relief and recovery operations.
The United States, meanwhile, is extending another PHP10 million in immediate assistance to help procure food, water, hygiene supplies, and other relief items to people affected by the typhoon, particularly in Surigao del Norte and Dinagat Islands.
The US Embassy in Manila said this initial US Agency for International Development (USAID) assistance will help restore water supply services and sanitation facilities, as well as promote hygiene practices to keep people safe and healthy.
US Embassy in the Philippines Chargé d'Affaires ad interim Heather Variava, for her part, extended her deepest sympathies to those affected by the typhoon and assured Filipinos of Washington, DC's ongoing commitment to providing assistance.
"The United States is providing Php10 million in immediate support, including food and shelter for communities affected by Typhoon Odette. We are committed to working alongside our friends and partners to provide emergency supplies and recovery assistance," she said.
South Korea, Ireland, Canada, Australia, Hungary, the United Kingdom, New Zealand, Japan, Israel, and the European Union also pledged monetary and in-kind donations to Typhoon Odette-stricken provinces. (PNA)