By Azer Parrocha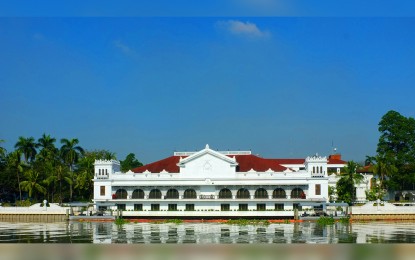 MANILA – Malacañang on Wednesday thanked countries and organizations for their outpouring of support to areas affected by the onslaught of Typhoon Odette.
Acting Presidential Spokesperson, Cabinet Secretary Karlo Nograles, said these countries and organizations have pledged financial and in-kind assistance.
"We are likewise grateful to our friends in the international community, partners, and allies for their offers of assistance," Nograles said in a Palace press briefing. "These include Australia, Canada, China, the European Union, France, Japan, the United Kingdom, the United States of America, the United Nations, and the State of Qatar among others."
He said the Palace is expecting more help from other parts of the world.
"These are the countries and we expect a lot more countries and development partners and allies to come to our aid and help our kababayans na lubos na naapektuhan ng Typhoon Odette (fellowmen who were severely affected by Typhoon Odette)," he said.
Earlier, the Australian government partnered with the Philippine Red Cross in augmenting government-led relief operations.
Canadian Prime Minister Justin Trudeau pledged to provide financial assistance, including through the Red Cross, to help address immediate needs on the ground, such as water and sanitation.
China would provide USD1 million in emergency cash assistance, as well as food packages to the Philippines, according to Chinese Ambassador to the Philippine Huang Xilian.
The European Union (EU) pledged about 1.7 million euros in humanitarian funding to provide immediate needs, such as food, drinking water, shelter, and other urgently needed household items.
French Ambassador Michèle Boccoz said the French government would "gather resources from the private sector" with the French Chamber of Commerce and the France-Philippines United Action Foundation.
Japan vowed to offer disaster relief assistance, such as generators, tents, and sleeping pads, through the Japan International Cooperation Agency.
The United Kingdom committed to providing 750,000 euros to the International Federation of Red Cross to extend assistance to the typhoon victims.
The US Embassy in the Philippines Chargé d'Affaires ad interim Heather Variava said the US, through the US Agency for International Development, is providing PHP10 million in immediate assistance.
The United Nations (UN) Office for the Coordinator of Humanitarian Affairs vowed to provide shelter, health, food, and protection, according to UN Resident Coordinator in the Philippines Gustavo Gonzalez. (PNA)