By Joyce Ann L. Rocamora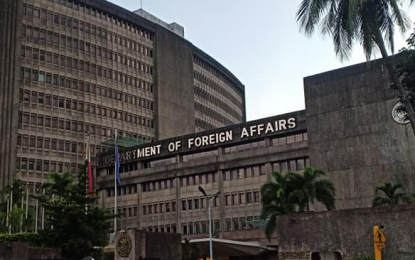 MANILA – The creation of the Department of Migrant Workers (DMW) is a welcome development that reflects the country's commitment to establishing a globally-recognized migration management system, the Department of Foreign Affairs (DFA) said Thursday.
In a virtual presser, DFA Undersecretary Sarah Lou Arriola said the measure creating the agency was the first law in the world to incorporate the recommendation in the Global Compact for Safe, Orderly, and Regular Migration (GCM).
"Tayo ang kauna-unahang bansa sa buong mundo (We're the first country in the world to enact this). We are a trailblazer and it's the first law in the world that has the GCM in its policy. So ito talaga 'yong (this is how) we really walk our talk," she said.
Arriola said the DFA's Office of the Undersecretary for Migrant Workers' Affairs (OUMWA), together with other government offices catering to the needs of overseas Filipino workers (OFWs), would be subsumed under the new agency.
She added that there would be a one-year transition period to avoid any disruption in services.
"We at the DFA are going to fully cooperate with the transition period of one year to be able to make sure that the OUMWA's transfer is flawless. So that's the reason why we are also here because we are talking about the transition so that we hit the ground running and that there will be no disruption of service in the process of transition," she said.
Arriola, currently in Bahrain, led a mission in the Middle East where she met with her counterparts and other foreign officials.
During these meetings, she said Qatar, Bahrain, and Saudi Arabia also welcomed the creation of the DMW.
"(Nabanggit) natin sa tatlong bansang ito na magkakaroon na tayo ng DMW (We mentioned to these three countries that we will be having the DMW), which was very much welcomed naman by these three countries," she said.
Arriola said Qatar and Saudi Arabia expressed willingness to sign a memorandum of understanding on fighting trafficking in person together with the Philippines.
In addition, the three Middle Eastern states are also keen to partner with the country in showcasing how collaboration between a model country of origin and a model country of destination works.
"Malaking bagay 'yan kasi ito 'yong main destination countries ng karamihan sa ating OFWs and this strengthens our partnership with them (This is a big deal because these are among the main destination countries of our OFWs and this strengthens our partnership with them)," she said. (PNA)