By Ivan Stewart Saldajeno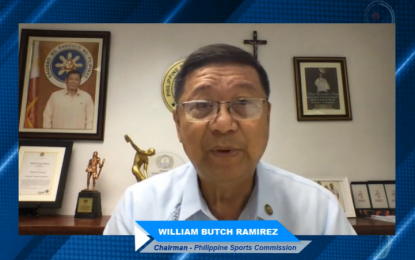 Philippine Sports Commission chairman William "Butch" Ramirez (File photo)
MANILA – Philippine Sports Commission (PSC) chairman William "Butch" Ramirez rued the latest roadblock to the potential reconciliation between the Philippine Athletics Track and Field Association (PATAFA) and pole vaulter Ernest John "EJ" Obiena.
Speaking for the first time since Obiena begged off from joining the mediation process, Ramirez expressed disappointment that the process had to be called off.
"I'm very disappointed. As a matter of fact, mediation is something we stand for because it is the best option to seek resolution from the matter. However, there should be a voluntary willingness from both parties, something that is not possible at the moment," Ramirez, who volunteered to be the peacemaker, said in the PSC's People Sports Conversations podcast on Thursday.
He, however, reiterated that the PSC remains open should Obiena finally decide to agree to the mediation.
"The PSC is open to that. It is the best option that we have. Contrary to what has been wrongly claimed that mediation does not silence the truth, it is aimed at operating the truth since it offers a safe neutral for discussion for both parties to clarify issues without the noise of the outside world," Ramirez said.
"It is an opportunity for both parties to lay down their cards and where we can seek ways to address issues without judgment and a place where facts will speak, so we are sad because the elite athletes are under the principles of Olympism that speak about friendship, respect, excellence, and forgiveness and this is happening in our Philippine sports," he added.
He admitted that his concerns over the row have also affected how he is monitoring the other national athletes like the women's football team's stint in the AFC Women's Asian Cup in Mumbai and Asa Miller's upcoming bid in the Winter Olympics in Beijing.
"We are bothered by this internal problem of PATAFA and EJ Obiena," Ramirez said.
Despite the situation locally, Ramirez congratulated the athletes competing abroad and wished them good luck as they aim to go deep into their respective runs.
He appealed to PATAFA president Philip Ella "Popoy" Juico and Obiena to unite and settle their differences for the good of Philippine sports. (PNA)