By Ivan Stewart Saldajeno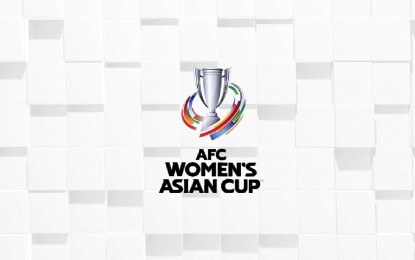 MANILA – The Philippine women's football team clinched a spot in the FIFA Women's World Cup (WWC) after beating Chinese Taipei in the quarterfinals of the AFC Women's Asian Cup early Monday (Philippine Time) at the Shree Shiv Chhatrapati Sports Complex in Pune, India.
Sarina Bolden set up the Filipinas' date with history as her penalty was the difference in their 4-3 shootout win over Chinese Taipei following a 1-1 deadlock after extra time.
But it was Olivia McDaniel who set up Bolden's magic down the stretch even as the Taiwanese girls suddenly lost steam despite being a goal away from clinching their own place in the FIFA WWC.
With her team up, 3-2, in the shootout, Cheng Ssu-yu gave Chinese Taipei the major advantage after saving Jess Miclat's attempt that would have kept the penalty contest tied.
But Hsu Yi-Yun kept the team also known as the Malditas in the game after she sent her penalty attempt to the left goal post despite sending McDaniel to the wrong side of the goal.
Cheng stepped up anew for Chinese Taipei as she punched Hali Long's own shot, although she had to breathe a sigh of relief as the ball still bounced high before eventually sailing out of the goal line.
After saving Su Sin-Yun's attempt, McDaniel stepped into the penalty dot and sent a power shot to the left side that Cheng could not keep out, forcing the sudden death round.
McDaniel then showed that she can still save the football after kicking it in as she stopped Zhuo Li-Ping's attempt, setting up Bolden's heroics.
Bolden, like her attempt against Indonesia, decided to slot the ball into the left side, and Cheng found the shot too fast to save as the former knocked the ball in to win it for the Malditas.
Her penalty miss turned out to be a heartbreaker for Zhuo as she sent the match into extra time with an 82nd-minute goal from outside the right elbow, canceling Quinley Quezada's opening goal for the Philippine side in the 49th minute. (PNA)