By Lade Jean Kabagani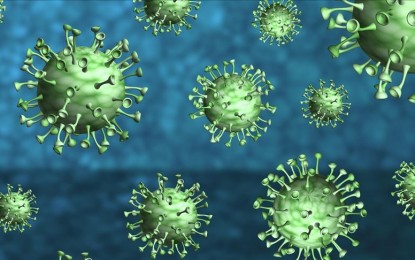 MANILA – The Philippines will always be ready for the emergence of any variant of the coronavirus disease 2019 (Covid-19).
The World Health Organization (WHO) on Wednesday warned that the recombinant virus of the Delta-Omicron variants may spread after it was identified in several regions in France.
Viral genomes with a similar profile were also reportedly identified in Denmark and the Netherlands.
On Friday, Presidential Adviser on Covid-19 Response, Secretary Vince Dizon, said the so-called Deltracron is not yet a dominant variant of concern but the country is ready just the same.
"We'll be ready for anything. But I think what the experts have also said is the so-called Deltacron is not new. It's actually been there. I think the first cases were detected around December last year," he said in a media interview in Baguio City.
WHO infectious disease epidemiologist Maria Van Kerkhove said in a recent press conference that no changes are being observed in its severity and transmissibility but several studies are underway.
After previous experiences with variants, including the highly transmissible Delta and Omicron, Dizon is confident the country will manage the impact of the Deltacron.
"Nakita naman natin, ilan na bang variant ang pumasok sa atin? Nasa lima na? So kahit papaano naman nakaraos tayo (We've seen that, with how many variants we had in the country, five? So we survived it somehow) We will be ready for it if it comes," he said.
Dizon reiterated the efficacy of vaccines against any coronavirus variant, accompanied with continuous adherence to minimum public health standards. (PNA)