By Ivan Stewart Saldajeno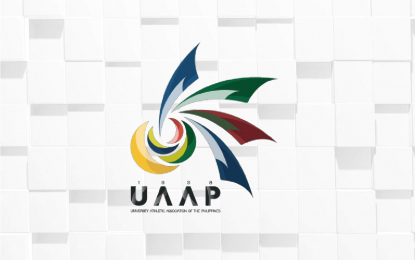 MANILA – The University of the Philippines (UP) finally won its first UAAP men's basketball championship after 36 years, beating Ateneo in overtime, 72-69, in the final game of the season, that is, Game 3 of the best-of-three finals at the Mall of Asia Arena in Pasay on Friday night.
JD Cagulangan, a transfer student from La Salle, scored on a stepback triple with 0.5 seconds left to put the Fighting Maroons ahead of the Blue Eagles, who were leading for most of the extension.
Cagulangan actually made possible the game-deciding 8-0 comeback run by UP.
Down 64-69 with 1:47 left, he beat the shot-clock buzzer with a booming triple that cut the gap to two in the next play.
Cagulangan then executed a perfect pick-and-roll play, dishing the ball off to a wide-open Malick Diouf for the slam dunk with 39.7 seconds remaining.
Dave Ildefonso had a chance to put Ateneo back up, but he missed a short jumper from just inside the free-throw line, and Diouf secured the rebound, setting up Cagulangan's deciding basket.
With no timeout left, the Blue Eagles had to settle a desperation heave that never hit the target as time expired.
Diouf led the Fighting Maroons, who won their third title overall and second since naming UP's Quezon City school as its main campus, with 17 points, nine rebounds, one assist, three steals, and one block.
CJ Cansino made a successful comeback and added 14 points, including a long off-the-board trey that forced overtime, one rebound, and one steal.
Cagulangan, who finished with 13 markers, struggled before the dying moments, going 2-for-10 from the field, including 0-for-4 from deep, but his two triples within the final 1:22 of the game mattered the most for the Maroons.
SJ Belangel's 27-point blast went for naught as the Blue Eagles, after a 39-game winning streak that earned them back-to-back titles, finished the season losing three of their last five games, all against the same Fighting Maroons squad. (PNA)