Bello, Ople meet for smooth transition of Dept of Migrant Workers
By Ferdinand Patinio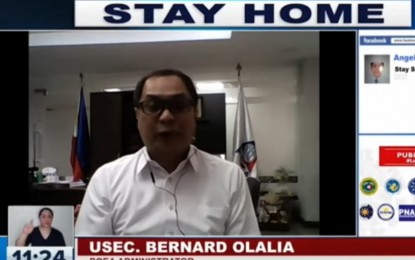 (PNA file photo)
MANILA – Some incoming and outgoing officials of the government particularly from the overseas employment sector have met for the transition of offices.
Philippine Overseas Employment Administration (POEA) chief Bernard Olalia said newly-appointed Department of Migrant Workers (DMW) Secretary Susan Ople and Department of Labor and Employment (DOLE) Secretary Silvestre Bello III have already discussed details of the transition.
He added that they also met with the new DMW head regarding the operation of the new Department.
"The incoming Secretary Toots Ople has already met with Secretary Bello. They have already talked and there has been a sharing of information on what will be done in this transition," Olalia said during the Laging Handa briefing.
"We at POEA, we have also talked to the incoming secretary and we have shared what we are already doing for DMW and the next steps to make DMW fully operational," he added.
He said Ople is expected to meet with members of the transition committee such as the Office of the Undersecretary for Migrant Workers Affairs, National Maritime Polytechnic, International Labor Affairs Bureau, Department of Social Welfare and Development, and POEA on Friday.
"So far, the transition committee is working on the staffing pattern. The organizational structure, (and) offices, especially regional offices, are already being formed. Not only the central office in Ortigas has offices, but also regional and provincial offices," he said.
"Its purpose is to bring the service closer to the OFWs so that they do not have to suffer and avoid becoming victims of illegal recruitment," he added.
The POEA and Overseas Workers Welfare Administration and other attached agencies will be under the DMW once it is fully constituted.
President Rodrigo Roa Duterte signed Republic Act 11641, also known as "An Act Creating the Department of Migrant Workers" in December 2021. (PNA)